29 February 2012
POL ROGER blind tasting match in Lille
The second blind tasting match organized by POL ROGER for the most famous French schools and universities was held in Lille on February 16th 2012.
The tasting was organized at the Château de Beaulieu restaurant for the following schools:

- SKEMA
- EDHEC Lille
- ENSAM Lille
- Centrale Lille

The winning team was SKEMA, with :
- Quentin Chaperon (individual winner)
- Amicie de Saint-Léger
- Sylvain Bobilier-Monnot

This team is now qualified for the national final blind tasting match which will be held early April at POL ROGER's headquarters in Epernay with the winners from the other towns (Bordeaux and Lyon).

Next stage on March 1st in Bordeaux.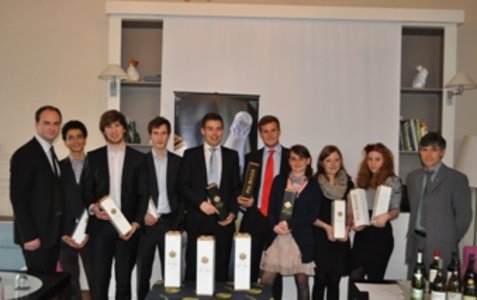 Close