15 January 2018
Blind tasting match between the most prestigious French schools and universities - January 12th 2018
Every year Pol Roger organizes blind tastings among the most famous schools and universities, in France and England.
Each team, composed of 3 participants, represents a school.
The winning team is selected for the national finals and each of its member is offered a bottle of Brut Vintage 2008.

The first 2017 session was held on January 12th in the premises of Pol Roger with the four following schools from Paris:
- ESSEC
- ENS
- Ecole Polytechnique
- ESTP

This session was won by the ESSEC team, with:
- Julia VAUDANO
- Théo MARECHAU
- Alexandre LANDEAU

The winner of the individual contest is Théo MARECHAU, from ESSEC.

Congratulations to all the participants!

The second selection among schools from Paris will be held on Friday January 19th.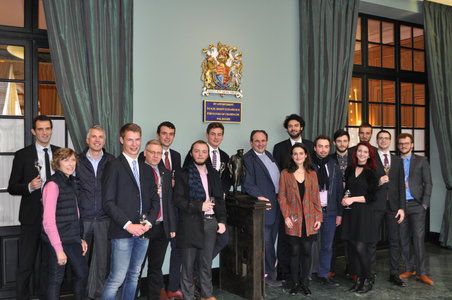 Close