21 February 2013
POL ROGER blind tasting match in Lille
The Maison Pol Roger has been sponsoring and organizing for some 20 years blind tastings among the most famous schools and universities.

On February 14th 2013 we were pleased to welcome at the Château de Beaulieu in Busnes three prestigious schools from Lille: SKEMA, Centrale Lille and EDHEC.

The winning team was SKEMA with Sylvain Bobillier-Monnot, Quentin Chaperon and Louis Forteguerre.
Each winning team received three bottles of Brut Vintage 2002.

Sylvain Bobillier-Monnot (SKEMA), as an individual winner, was offered a bottle of cuvée Sir Winston Churchill 2000.

As to the other participants, they were rewarded with a bottle of Brut Reserve.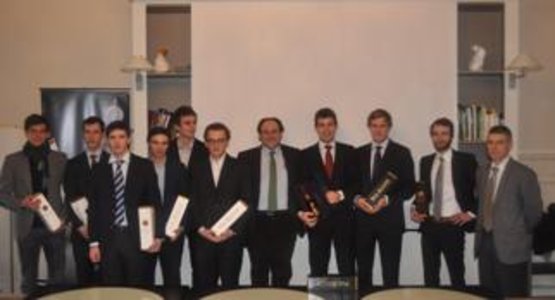 Close