13 June 2013
VINEXPO
Pol Roger invites you on their new stand at VINEXPO from June 16th to 20th: Hall 1 - Stand B/259

Come and taste the great Pol Roger champagnes in the boudoir atmosphere of interior designer Nathalie Garçon's latest concept.

Comfortably seated on the sofa or in one of the black leathered armchairs of the library, you will delight in the peace and quiet of this ideal spot reserved for your tasting experience.

International exhibition restricted to wine and spirits professionals.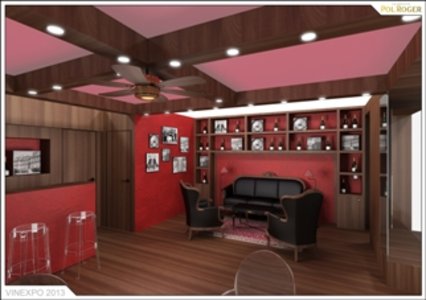 Close