21 January 2014
POL ROGER blind tasting match - 17th January 2014
The first 2014 blind tasting match organized by POL ROGER for the most famous French schools and universities was held in Epernay on 17th January 2014, with the following schools: Polytechnique, SUPELEC, ESCP, Mines Paris Tech, Centrale Paris.

The winning team was Polytechnique with Romain LOSSEAU, Alexandre NOLIN and Eduardo QUEIROZ PERES.
Eduardo QUEIROZ PERES was also the winner of the individual contest.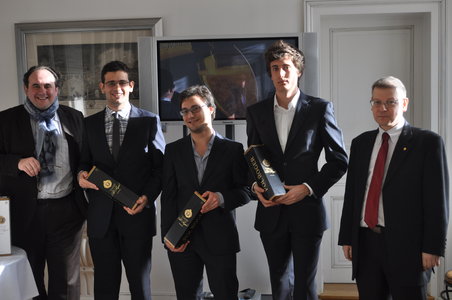 Close