24 March 2014
POL ROGER blind tasting match - 21st March 2014
This blind tasting was organized in Lyon at the Cour des Loges with 3 prestigious schools: ECAM, EM Lyon and INSA.

The team from EM Lyon with Charlotte SCEATS, Robin LENFANT and Pierre RENAULD came out on top.
Pierre RENAULD was rewarded as the individual winner.

This team is now qualified for the national final blind tasting match which will be held on 11th April at POL ROGER's headquarters in Epernay with the other winners: Polytechnique, Dauphine, EDHEC and Sciences Po Bordeaux.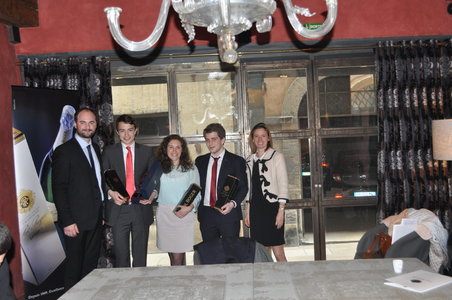 Close