26 January 2015
Blind tasting match bewteen the most prestigious French schools and universities - 23 January 2015
The second session of this 2015 tasting contest was held in the lounge of the restaurant Le Théâtre in Epernay on 23 January.

Schools ("Grandes Ecoles Parisiennes") participating in this second session:
- Ecole Normale Supérieure
- Sciences Po Paris
- Ecole Centrale Paris
- HEC
- ESSEC
- Mines Paris

The winning team was from Ecole Normale Supérieure, with Julia Wang, Célia Loriette and Adrien Dubrasquet.

Adrien Dubrasquet also won the individual contest.

Congratulations to all the participants!

The next session will be in Lyon on 6 February.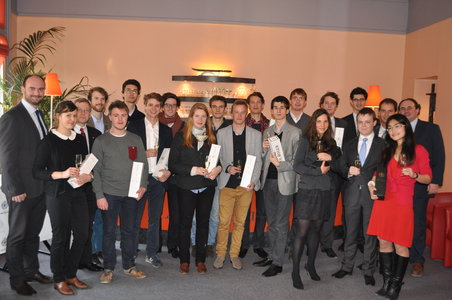 Close