17 February 2015
Blind tasting match bewteen the most prestigious French schools and universities - 13 February 2015
The Lille session of the 2015 tasting contest was held at Château de Beaulieu on 13 February.

The schools in competition for this session were:

- SKEMA
- CENTRALE LILLE
- EDHEC

The winning team was from EDHEC with Lucas Hubinon, Georges Rousselot and Pierre Dupuy.

Oscar Majorczyk, from SKEMA, won the individual contest.


Congratulations to all the participants!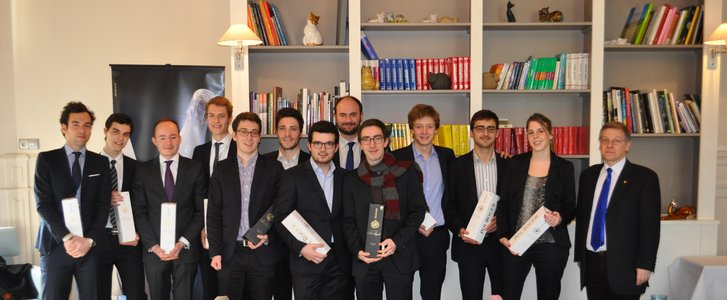 Close