2 June 2016
International blind tasting final
Pol Roger held the final of their International Blind Tasting Match between the members of the most prestigious British and French Business Schools and Universities in Epernay on Monday, May 30th 2016. The teams from Oxford and Edinburgh were challenged by EM Lyon.
After the tasting of 6 white wines and 6 red wines by the three students from each school, EM Lyon and Oxford obtained the same number of points.
For the first time since the creation of the contest, we had to provide an extra wine to decide the winner.
Finally, the winning team was EM Lyon with Cédric Jardin, Henri Frangin and Robin Lenfant.
The winner of the individual contest was Jackie ANG from Oxford.

Congratulations to all the participants!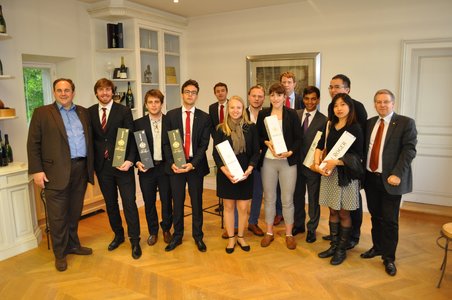 Close