25 January 2017
Blind tasting match between the most prestigious French schools and universities - January 20th 2017
The second 2017 session was held on January 20th in the premises of Pol Roger with the five following schools from Paris:

- ESSEC
- ENS Ulm
- Centrale Paris
- ESTP
- ESCP
This session was won by the ESSEC team, with Hélène DUCHAMP, Kieran FERRAGU and François MORANDEAU.
The winner of the individual contest is Antoine JEGO, from

ENS Ulm, rewarded with a bottle of Cuvée Sir Winston Churchill 2004.
Congratulations to all the participants!
The next selection will be held on Friday January 27th at the Château de Beaulieu (Busnes).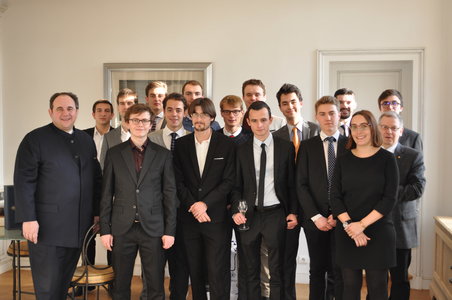 Close