31 March 2017
Blind tasting match - French final - March 27th 2017


The final of the blind tasting match organized by POL ROGER for the most famous French schools and universities was held at Pol Roger's in Epernay on March 27th 2017, with the following schools:

- ESSEC
- HEC
- EDHEC LILLE
- KEDGE Bordeaux
- EM Lyon.
The ESSEC team came first, followed by KEDGE Bordeaux.
The winning team was composed of Francois MORANDEAU, Hélène DUCHAMP (winner of the individual contest) and Kieran FERRAGU.
EDHEC arrived at the third position.
Congratulatios!
Edinburgh, Oxford and ESSEC teams will take part to the international blind tasting.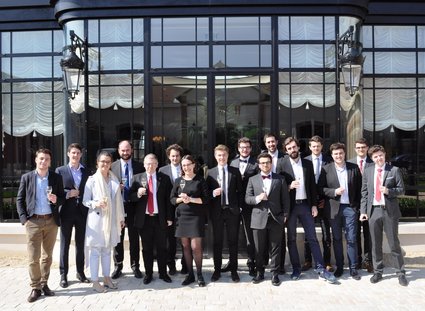 Close