23 January 2018
Blind tasting match between the most prestigious French schools and universities - January 19th 2018
The second 2018 session was held on January 19th in the premises of Pol Roger according to the same pattern as the first one, with the following schools from Paris:
- Centrale Paris
- Dauphine
- ESCP
- Agro Paris Tech
- ENSTA

This session was won by the Dauphine team which is thus selected for the national final contest with:
- Mathilde NICOLAS
- Savine HOUIX
- Nicolas ZAMICHIEI

The winner of the individual contest is Nicolas ZAMICHIEI, from Dauphine, rewarded with a bottle of Cuvée Sir Winston Churchill 2006.

Congratulations to all the participants!

The next selection will be held on Friday January 26th at the Château de Beaulieu (Busnes).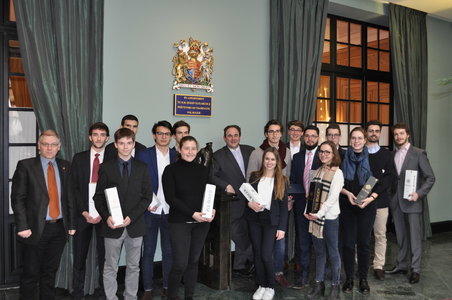 Close