8 June 2018
International blind tasting final - June 1st 2018
Pol Roger held the final of their International Blind Tasting Match between the members of the most prestigious British and French Business Schools and Universities in Epernay on June 1st 2018, in Epernay.

This year, and for the first time since the creation of the contest in 2002, a new European university team has entered the competition. It has been a great pleasure for Pol Roger to welcome the Austrian students from the Wien University.

The competing teams were:
- Oxford
- Edinburgh
- EDHEC (Dionysos)
- Wirtschaftsuniversität Wien

As last year, the winning team was Oxford. The 3 members of the team were also the 3 winners of the individual contest:
- Clint Wong
- Domen Presern
- Jia Hao Cho

Hubert de Billy offered a magnum of Sir Winston Churchill 2006 to Clint Wong, the winner of the individual contest.

Congratulations to everybody!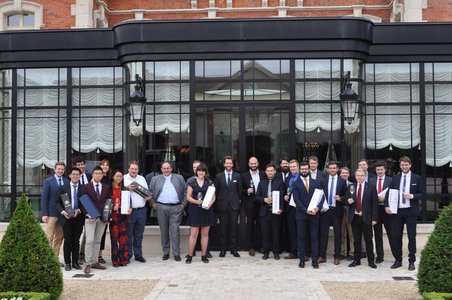 Close